The Ultimate Slanket Features
Material

Super Plush Micro-Fiber Fleece.
Soft to the touch & lightweight.
Loose Sleeves
60 in Wide x 80 in Length

Foot & Hand Pocket

Keep the feet warm with this built in pocket and a hand pocket for your hands, remotes etc

Couch Cushion

When not in use The Ultimate Slanket can fold into a couch cushion.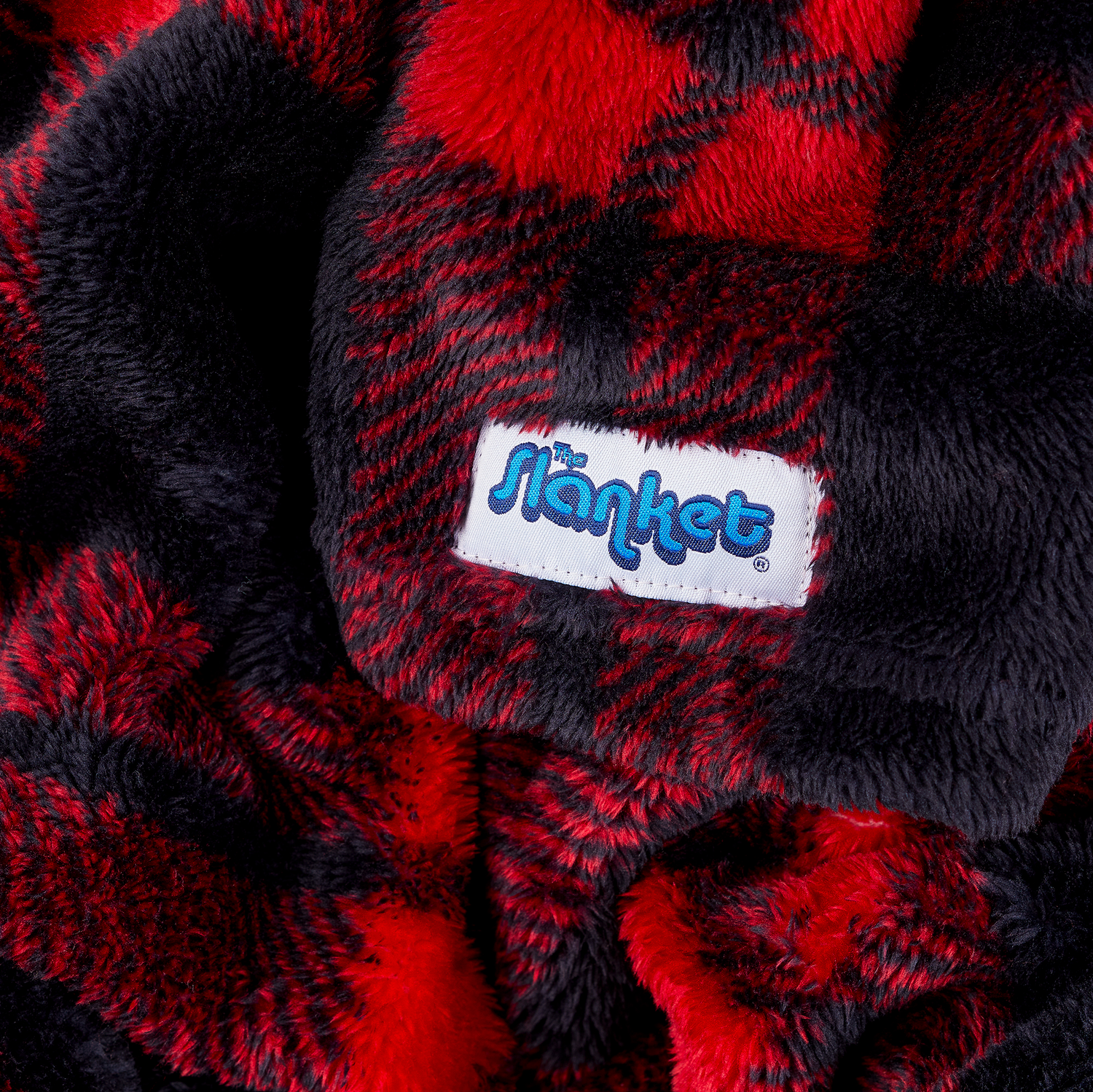 Can Replace All Other Blankets
Discover the pinnacle of comfort with the Ultimate Slanket. Its unique features include a foot pocket and an incredibly soft material that transcends the ordinary. As the original oversized fleece blanket with sleeves, the Slanket offers a lightweight yet remarkably warm experience. Its loose sleeves ensure you're not just wearing a blanket but cocooned in its cozy embrace. With a design that keeps you fully covered while allowing complete use of your hands, this blanket is both simple and practical. Its innovation not only enhances comfort but also makes it a versatile replacement for any ordinary blanket.
Buy Now
Our Customers Agree with Us!
Love my Slanket. I have three other sleeved blankets from different manufacturers, and the Slanket is by far my favorite. The size is much more generous than any of the others, and I much prefer the single foot pocket to the individual foot slots one of my other blankets has.

Sue

I've order several Slankets over the years for myself and for gifts. They are soft, comfortable and wonderful to snuggle in. I love the sleeves because my arms are always cold and the foot pocket is wonderful to keep my feet warm.

Mary

Love Love Love the Blankets. I have 2 purple, 1 green, and 1 camo one. The only problem is where uout ur feet does eventually thin out. My very first one has holes in it. Other than that I sleep in it Every Night because I Love my Slanket!!!!

John
As Seen On